SO, YOU WANT TO BE A SINGER by Diva Joan Cartwright
CHAPTER 9 - RECORDING: STUDIO TIME AND MATERIAL
Another investment to prepare for is recording a demo compact disk. The cost of recording can be $0, if musicians ask you to record with them or if a friend owns a studio. But you can pay as much as $17,000, if you must pay:
 Musicians @ $100 - $250 each, per session

 Engineer @ $75-125 per hour, if not in-house

 Studio time @ $50 -150 per hour

 Mixing and remixing @ $50 - 125 per hour

 2" Master reel-to-reel tape or DAT tapes @ $50 to $200
Other costs may include:
Mechanical licenses for songs that are not originals @ $55 to $95 depending on length and number of reproductions.

Reproduction costs from $1,500 to $2,500 for 1,000 copies. The first run requires extra money for artwork on covers.
To save money in the studio, you and your musicians should rehearse all of the music prior to the session. It can take from 30 minutes to three hours to record one song, depending on how many takes you do or how much overdubbing and mixing is required to get the sound you want.
The studio can be from four to thirty-two tracks. Four-track studios are usually found in the basement of a musician. Professional studios with 24- and 32-tracks have the capability to make products that you can put on the market and on the radio. But, 4, 8 or 16-track recordings are sufficient for demo purposes.
Purchase the book at http://stores.lulu.com/divajc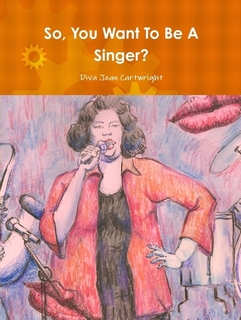 ---
Report Articles